Peels
Beautiful skin starts with healthy skin. The circle of skin health consists of highly, effective professional treatments perfectly customized to specific skin conditions. Peels are the best way for you to get your skin in shape and to reverse many skin issues!
The Ormedic Lift
A blend of Pumpkin, pineapple, papaya, and mango fruit enzymes and peptides in an organic aloe Vera gel base this non-chemical peel re-balances, regenerates and restores skin while comfrey plant stem cells recharge your skin's stem cells helping to maintain youthfulness of skin.
The Signature Facelift (Our most popular!)
Our signature results driven treatment combines Vitamin C, hydroxy acids and enzymes to speed up cellular renewal. New technology of centella stem cells support rosacea/redness prone skin and botanical detoxifying and energizing complexes give noticeable results in just one session.
The Wrinkle Lift
This ultra-resurfacing blend of glycolic acid and retinol visibly reduces the appearance of fine lines and wrinkles, leaving skin firm and revitalized. Buddleja stem cells reduce inflammation and diminish photo-aging. Botanical coffee and peppermint energize while eucalyptus and ylang ylang purify the skin.
The Acne Lift
This potent blend of Alpha and Beta Hydroxy Acids contains anti-inflammatory agents to effectively treat and heal acne lesions.
The Perfection Lift
This advanced resurfacing treatment uses an exclusive blend of hydroxy acids, retinol, stem cells and peptides for complexion "perfection."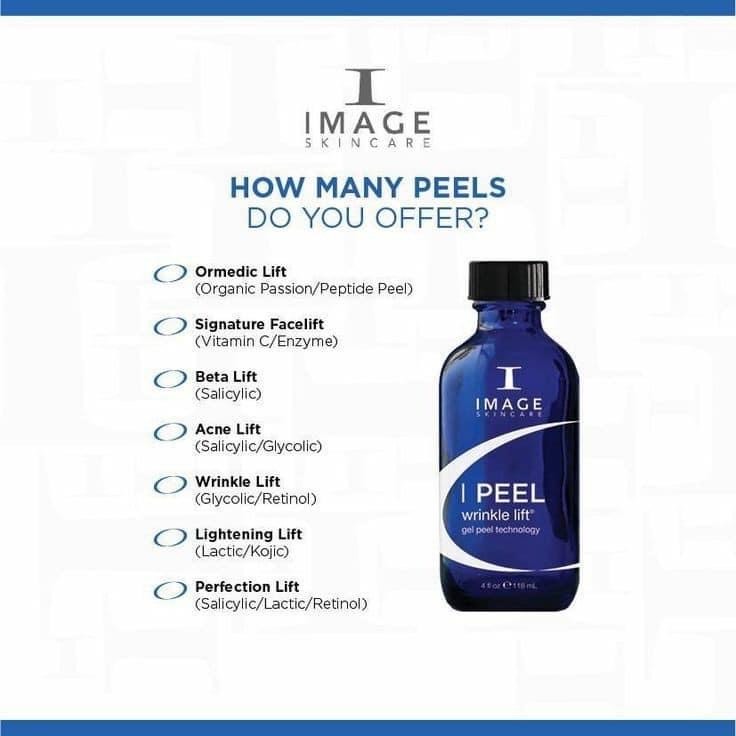 Procedure:
Each procedure is approximately 30 minutes long, where a mix of specially selected serums and toners are applied to address the specific needs of each client