Henna Brow Tinting
The Next Generation in Eyebrow Tinting is Here!
Henna Brows are more than just eyebrow tinting, it is a perfected technique of creating and sculpting brows to desired shape and fullness. 
This semi-permanent eyebrow beauty treatment is a natural, painless and long-lasting alternative to traditional tinting.  
Henna Brow coloring agents are derived from a Henna Plant or Henna tree. The higher the quality of henna is derived when extracted from the leaves and flowers of the henna plant and offers far more superior skin stain and brow coloration.
Containing hydrolyzed proteins, vitamin complex and anti-oxidants, Henna helps to strengthen and restore hair growth and improves the natural condition of the eyebrow hair.
Henna brows are genius for the evolution of brow enhancement services!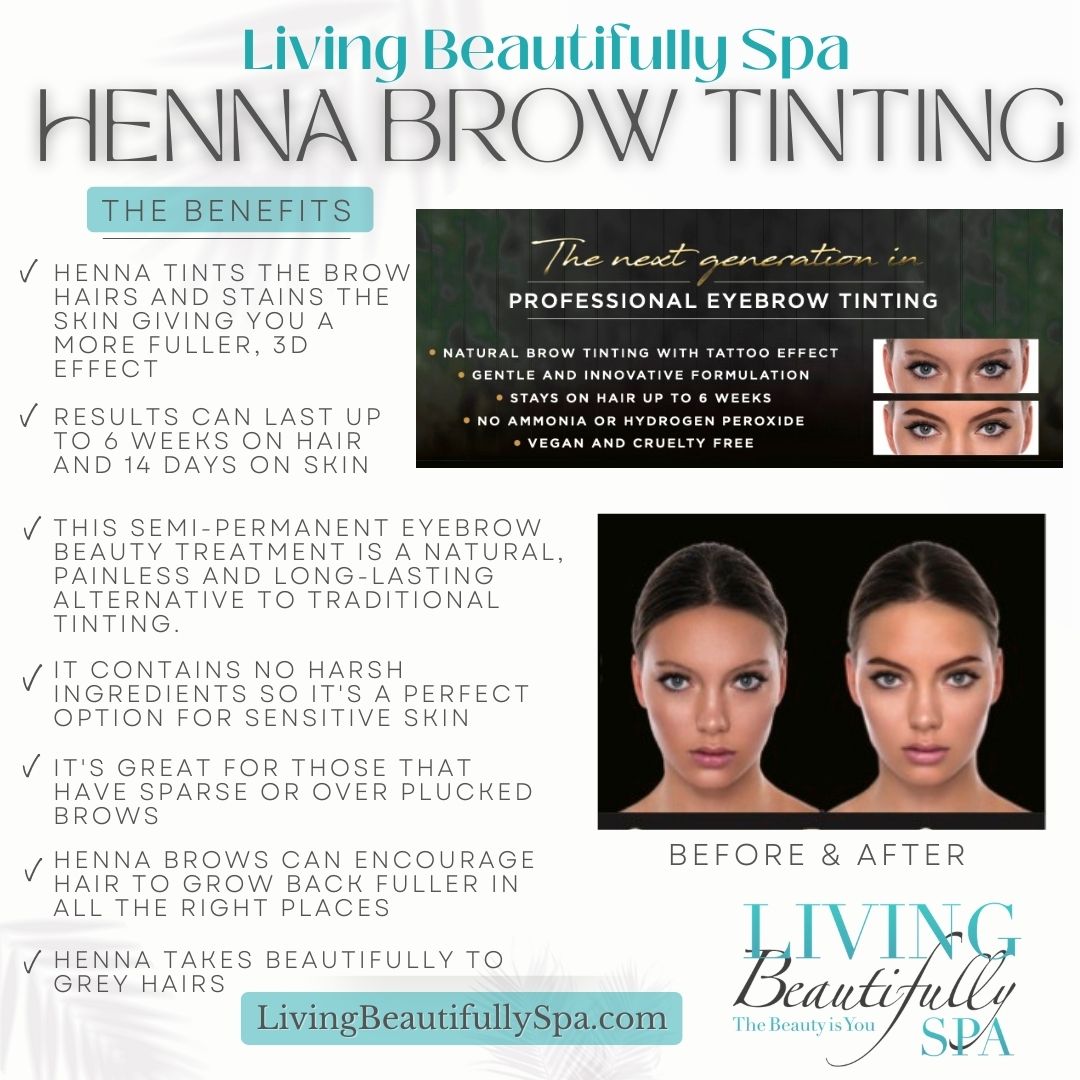 How does it works?
The way Henna works on the hair and skin structure is incredibly unique in comparison to tinting. Tinting uses an oxidant to open the cuticle of the hair and allows color to penetrate the brow hairs cortex through the oxidation process. Henna on the other hand, acts like a blanket over the hair and provides a coating to the hair shaft, coating the top layers of the hair cuticle only. 
As the brow cuticle has a scale like finish this coating smooths out the finish, almost like buffing out the hair imperfections to give the appearance of a thicker, softer and smoother hair and eyebrow. 
The process of Henna Brows does not require an oxidant or hydrogen peroxide to activate the color or to oxidize the color through the hair shaft and as the product is plant based this natural alternative is a great option for those with sensitivities or who prefer the finish of a skin stain through their brow. 
*Henna is a natural based eyebrow tint for hair – skin stain results are not guaranteed on all skin types.