HydraFacial MD
If you have a full, on-the-go lifestyle and want high returns on your time and money, HydraFacial is THE quick, efficient treatment you've been looking for. It can be given in as little as 30 minutes while delivering immediate, noticeable results and long-term benefits–all this with no downtime or irritation. After a treatment, you can put on make-up and get on with your life!
The unique Vortex-Fusion® serum delivery system is what sets the HydraFacial apart from other procedures. The multi-step treatment cleanses, exfoliates, and extracts to remove impurities and dead skin cells while simultaneously replenishing vital nutrients including antioxidants, peptides, and hyaluronic acid.
Thanks to the devices' superior delivery system, these high-performance ingredients are able to more effectively improve: Fine Lines and Wrinkles, Elasticity & Firmness, Skin Tone Evenness & Vibrancy, Skin Texture, Oily/Congested Skin, Brown Spots, Advanced Signs of Aging, Enlarged Pores, Acne, Melasma.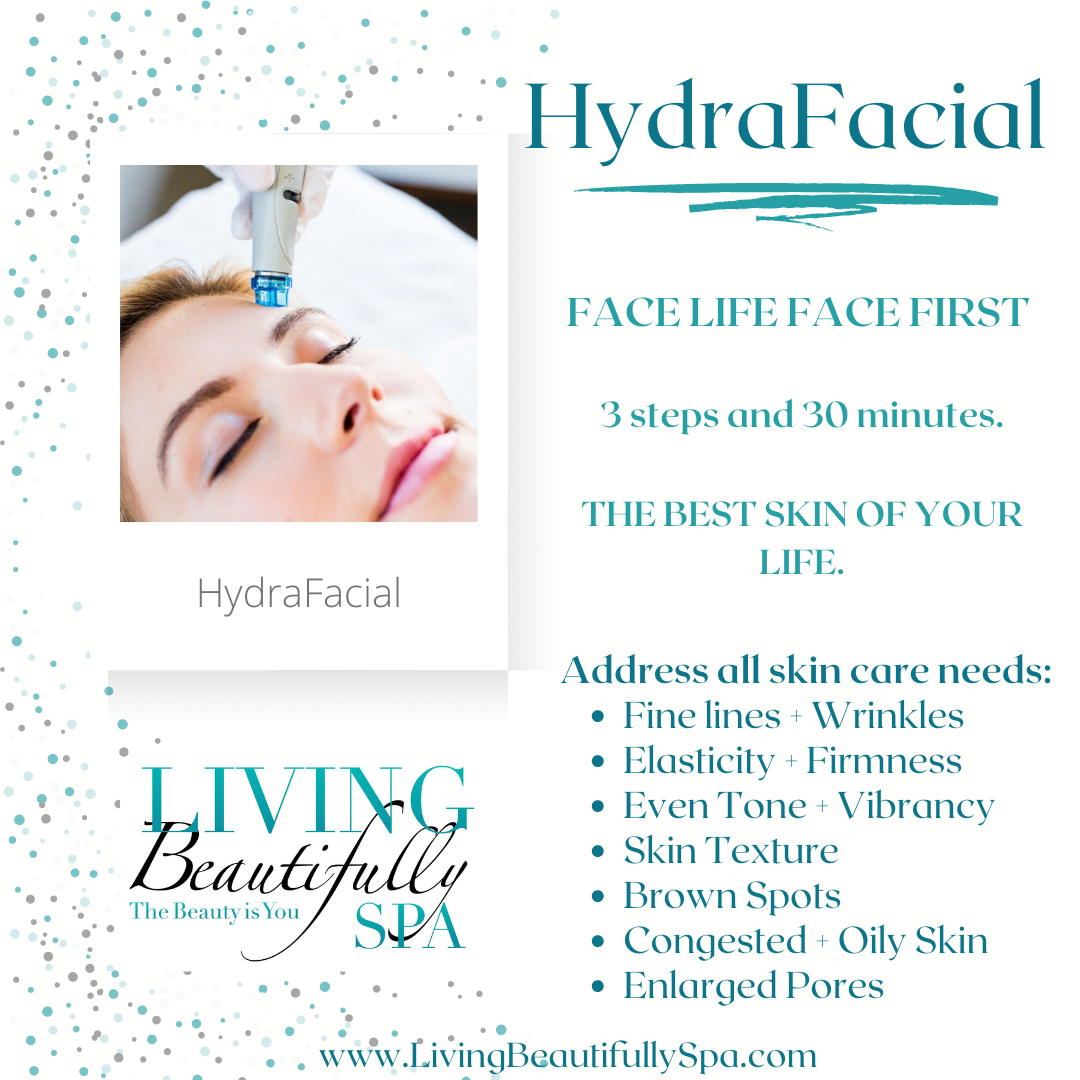 Appropriate for:
Fine lines

Wrinkles

Elasticity & firmness
Skin tone evenness & vibrancy
Skin texture
Oily/congested skin
Brown spots
Advanced signs of aging
Enlarged pores
Acne
Melasma
Purpose:
Cleanse, exfoliate, and extract to remove impurities and dead skins cells
Procedure:
Add in a Dermaplane for a more effective treatment!