Microblading & Powder Shading
Microblading & Powder Shading
Eyebrows might just be the most important facial feature. A beautiful set of brows can frame the entire face and direct all the attention exactly where you want it: your eyes. But if you're guilty of over-plucking or have a naturally uneven set you may consider your options for getting a little boost in the brow department.
What is Microblading?
Microblading mimics realistic hair-like strokes, which are designed to flow like a natural eyebrow. The microblading look works great for clients who want to fill in gaps in the brow line or create brows where hair has been lost. For clients with oily skin, microblading strokes may fade faster, need more touchups or expand a little. 
What is Powder Shading?
Powdered brows are ideal for individuals with oily skin, mature skin, and for those wanting a soft makeup look. The ideal candidates for powdered brows are those who have hair, but fill in with makeup. 
Types of Shading:
Powder:

 
Powder brow technique creates a soft, powdered look that subtly fills in your brows using a machine which disperses extremely fine dots of pigment. Ideal for all skin types!
Ombré:

 
Ombré powder technique creates a faded front and a crisp tail, resembling the look of airbrush or makeup shading. 
Combo Brows (bold or soft):
This is the mixture of the best of both worlds; microblading and powder brows. Previously microbladed clients can easily add this technique in at their next touch-up appointment! 
If you're ready for a life changing eyebrow experience you won't regret, book today or schedule a free consultation to see what's best for your brows and skin type to achieve the look you've been dreaming of!
The only thing that you'll regret is not doing it sooner!
Check out some before and after pictures below.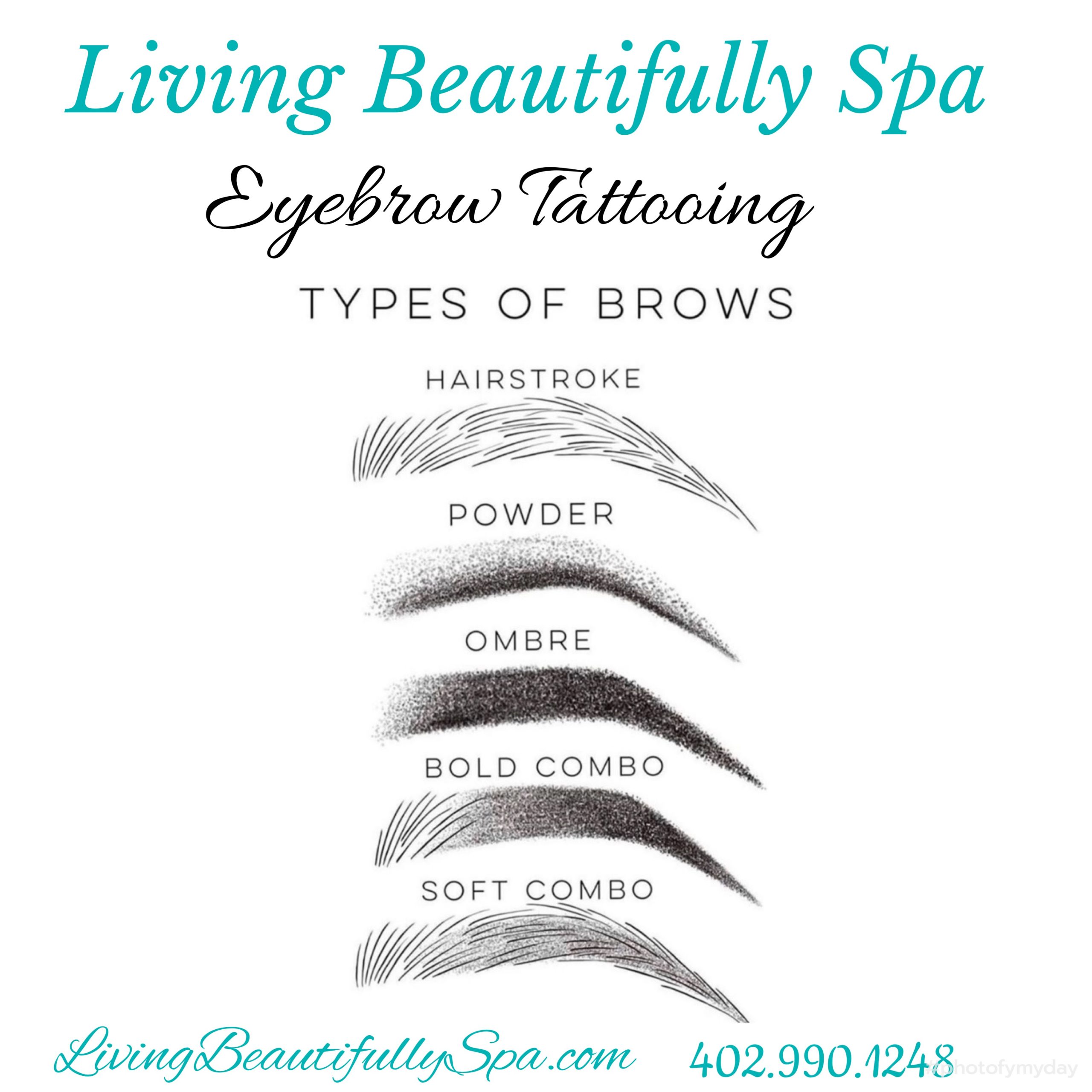 Appropriate for:
Light brows

Little to no brows
Brow enhancement
Purpose:
Correct or reconstruct lost eyebrows

Enhance current eyebrows
Lasts 1-3 years
Procedure:
The first procedure lasts approximately 2.5 hours

6-8 weeks later, the touch-up session takes approximately 1.5-2 hours
Additional touch-ups every 12-36 months
What To Expect:
Brows will heal 30 to 40% lighter, and shrink approximately 10% within the first two weeks.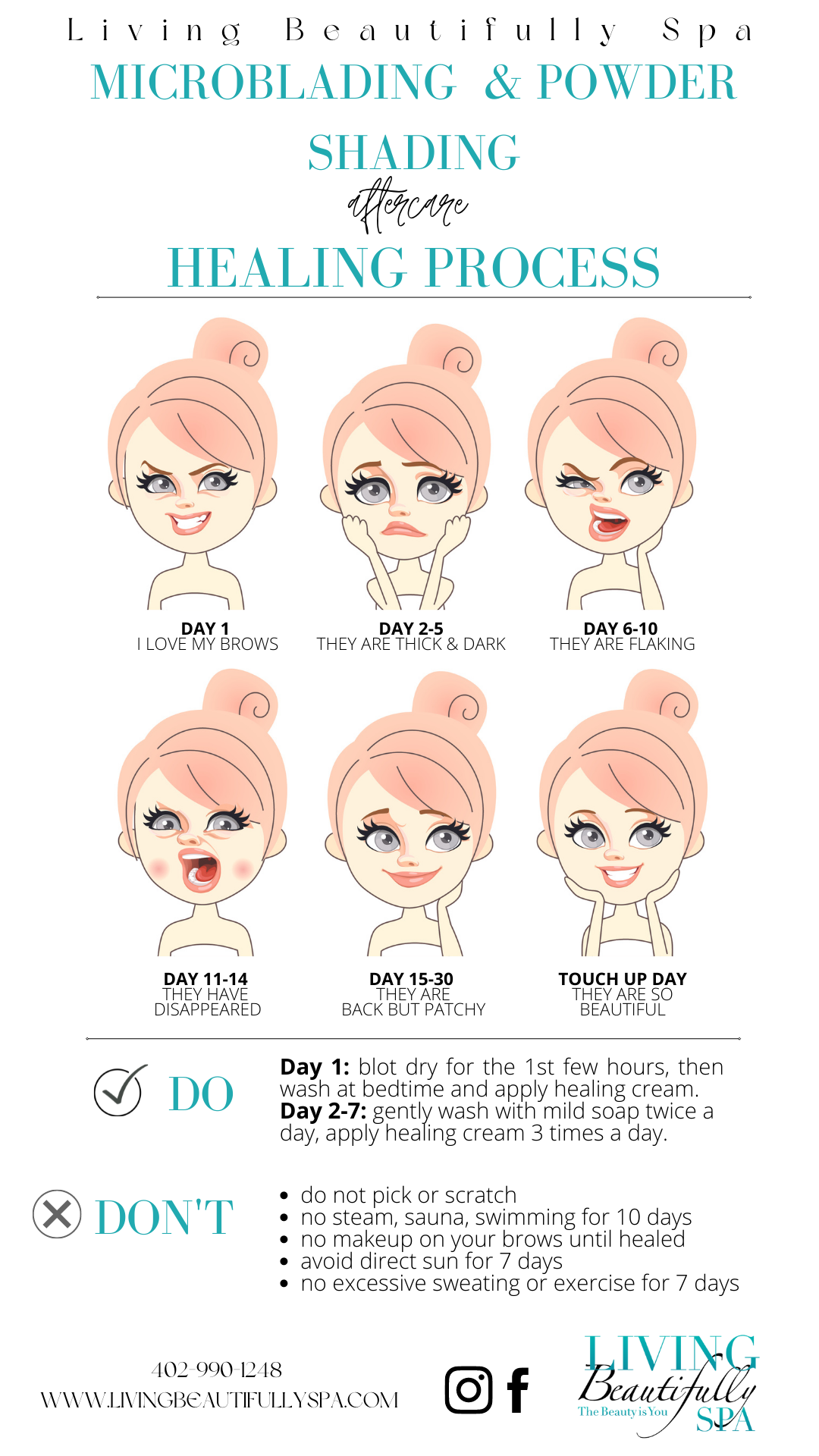 Microblading and Powder Shading procedures are performed by state licensed professional, Jessica Johnson, Owner & Founder of Living Beautifully Spa in Omaha, NE. She is an expert Esthetician, Cosmetic Tattoo Specialist (PMU), & Instructor with over 16 years of experience. Jessica had been an instructor for 5 years and teaches to state license professionals in this procedure and many more.