Eyeliner Tattooing
Imagine never having to apply or remove eyeliner again!
Eyeliner tattooing is a non-surgical technique in which pigment is applied to the lash line to mimic existing eyelashes, creating a natural or dramatic look.
The end result will look similar to professionally applied eyeliner, with the exception that it will stay on permanently day and night. Eyeliner tattooing is made comfortable by applying a topical anesthetic and is pain free.
Types of Eyeliner:
Lash Line Enhancement: soft natural thin line placed along the eyelashes that define the eyes. Doesn't include a winged tail. 
Solid Eyeliner: solid line that is thick and bold with a winged tail. 
Powdery Eyeliner: soft eyeliner that has a dark and solid base with a smudged effect on top. 
Shadow Eyeliner: shadow effect on top of the eyeliner or on the outer corner of the eye. Gives an illusion of wearing eye shadow. 
All eyeliner designs are customized in thickness, length and wing angle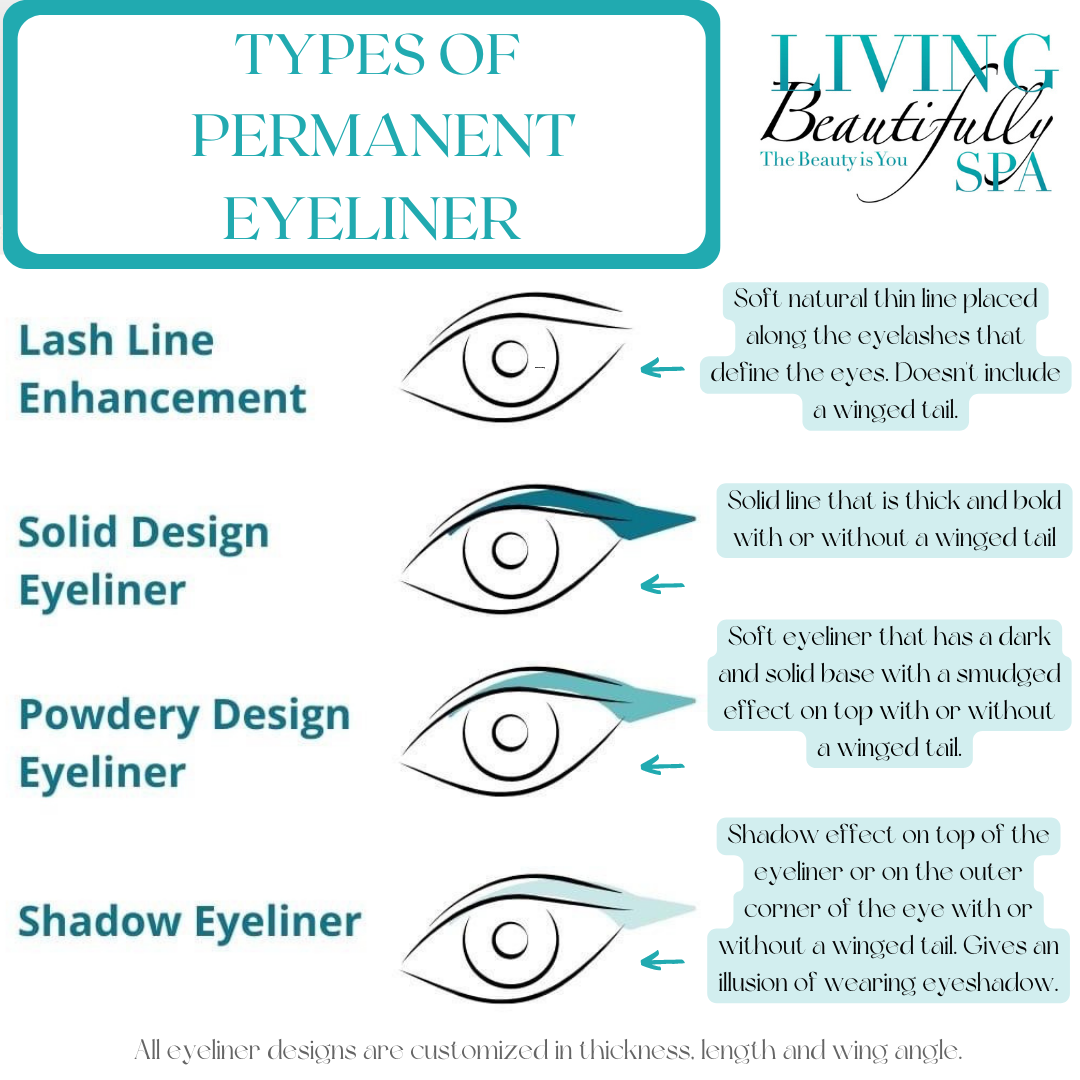 Appropriate for:
Anyone who applies eyeliner daily
Active lifestyle
Purpose:
Eyeliner that is semi-permanent
Waterproof and will not smudge or run
Procedure:
Last 3-5 years
No downtime
Customize thin or thick

120 minutes for procedure