Ashley Stehlik
Licensed Esthetician & Permanent Makeup Artist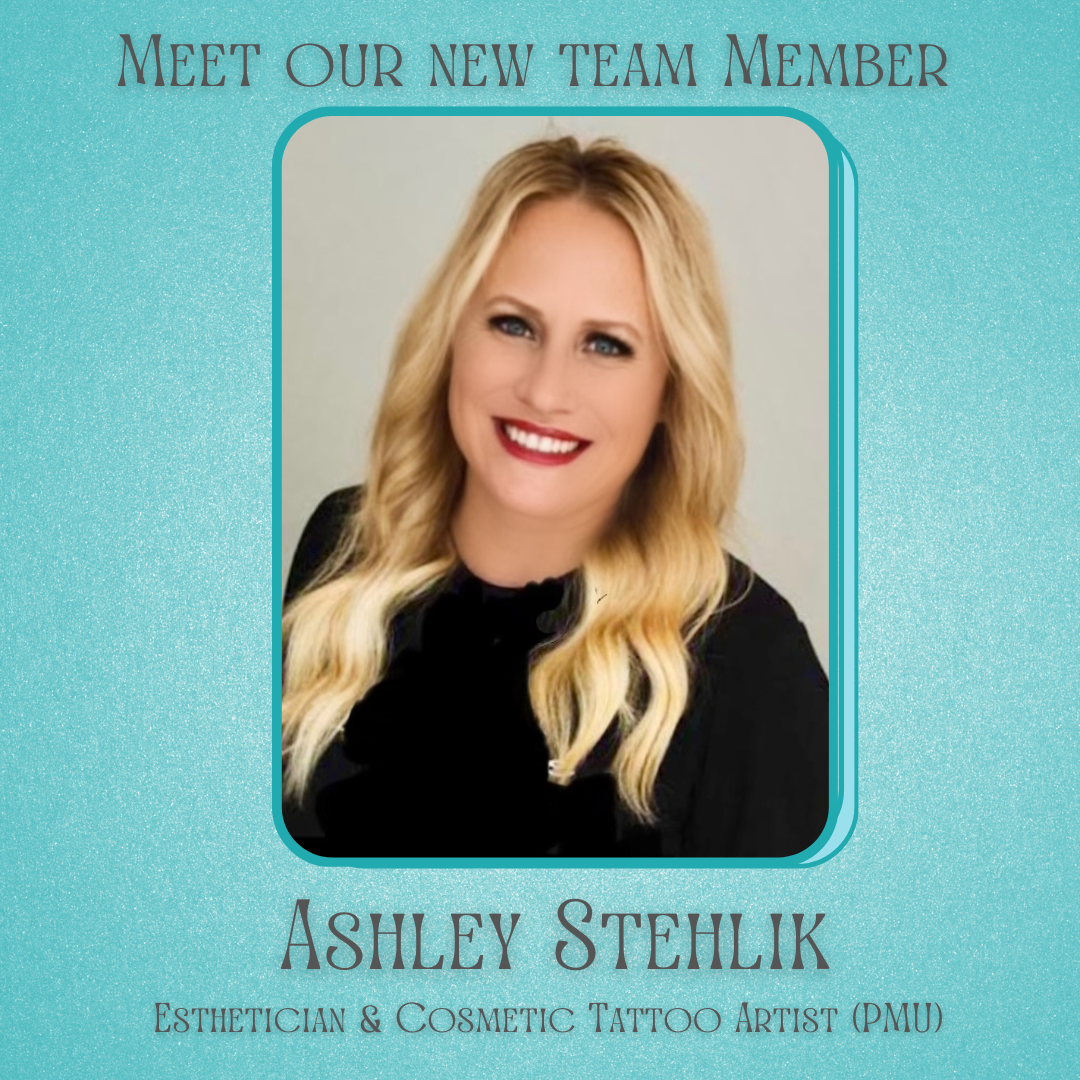 About Ashley
Ashley Stehlik is a dedicated and passionate Licensed Esthetician with a focus on providing top-notch skincare services to her clients.
Her journey began with her strong desire to help others, leading her to enroll in the College of Hair Design School of Esthetics in Lincoln in 2021. Excelling in her studies, she graduated with honors and embarked on her career in the beauty industry.
Ashley started working in a Med Spa, where she gained valuable skills. She honed her skills and knowledge through advanced continuing education classes under the guidance of her mentor, Jessica Johnson, an Award-Winning Esthetician and Permanent Makeup Specialist, the Owner and Founder of Living Beautifully Spa & Academy.
Ashley is a talented esthetician who now offers a wide range of services at Living Beautifully Spa in Omaha, Nebraska. Ashley will also serve as Jessica's assistant in running Living Beautifully Spa & Academy.
As Jessica's assistant, Ashley plays a vital role in overseeing projects and operations of the spa and academy. Her attention to detail and excellent organizational skills ensure that everything runs smoothly and efficiently. Ashley's commitment to excellence is evident in everything she does.
Specializing in anti-aging treatments, sun-damaged skin repair, pigmentation concerns, acne treatment, and addressing dull and dry skin, Ashley tailors specific skincare products and treatments to rejuvenate and restore her clients' skin. Her ultimate goal is not only to improve their skin's condition but also to encourage them to prioritize self-care and well-being.
Recognizing the dynamic nature of the beauty industry, Ashley values the importance of staying up-to-date with the latest trends, treatments, and products. She is dedicated to continuous learning and plans to participate in the 2024 Skin Games, a platform that showcases innovative treatments, to further enhance her ability to provide the best services to her clients.
Aside from her Esthetician license, Ashley holds additional Nebraska State Licenses as a Permanent Color Artist and a Certified Teeth Whitening Specialist, showcasing her versatility and commitment to meeting her clients' diverse needs.
Beyond her professional endeavors, Ashley's heart lies in serving others. With her previous 15-year experience as a Veterans Service Representative for the Department of Veterans Affairs, she is particularly passionate about helping veterans. Additionally, she finds fulfillment in assisting individuals with disabilities and the elderly.
Despite life's challenges, Ashley maintains her positive outlook and dedicates herself to living a meaningful and happy life. She believes in spreading happiness, strength, courage, self-worth, and self-esteem to those she encounters.
Outside of work, Ashley enjoys attending her three sons' sporting events and cherishes quality time with her family and friends. As an avid Husker football fan, she relishes the excitement of tailgating and attending football games.
Certifications & Experience:
HydraFacial
Dermaplaning
Microneedling
Designer Peels
Microderm
BB Glow
Brow Lamination
Henna Brows
Lash Lift and Tint
Facial Waxing
Permanent Jewelry
Teeth Whitening