Eyelash Extensions
Living Beautifully Spa is known in the Omaha area for its high-end, cutting edge eyelash extensions. Our estheticians are sought after for their talent and artistry in eyelash extensions.
Eyelash extensions offer several benefits for those who desire longer, fuller, and more glamorous lashes. 
Here are some of the benefits of getting eyelash extensions:
Enhanced Appearance: Eyelash extensions instantly enhance the appearance of your eyes by making your lashes look longer, fuller, and more voluminous. They create a dramatic effect, making your eyes appear more open and captivating.
Time-Saving: With eyelash extensions, you can save time on your daily beauty routine. Since the extensions provide a luscious lash look, you can skip or minimize the need for mascara, curling, or applying false lashes.
Convenience: Once applied, eyelash extensions are hassle-free. You don't need to worry about applying and removing false lashes or dealing with clumpy mascara. They stay in place and maintain their shape, even during activities like swimming or exercising.
Customizable: Eyelash extensions come in various lengths, thicknesses, and styles, allowing you to customize your lash look according to your preferences. Whether you prefer a natural, subtle look or a glamorous, bold appearance, there are options to suit your style.
Confidence Boost: Longer, fuller lashes can boost your confidence and make you feel more attractive. Many people find that eyelash extensions enhance their overall appearance and give them a self-assured feeling.
Timeless Beauty: Eyelash extensions can make you look polished and put-together at any time of the day or night. They are particularly beneficial for special occasions, such as weddings, parties, or photoshoots, where you want to look your best.
Low Maintenance: While some basic care is required, maintaining eyelash extensions is relatively easy. You may need to avoid oil-based products and be gentle when cleansing your face, but overall, the upkeep is minimal.
Long-lasting Results: With proper care, eyelash extensions can last for several weeks before requiring a touch-up. This longevity makes them a cost-effective option compared to other temporary alternatives like false lashes.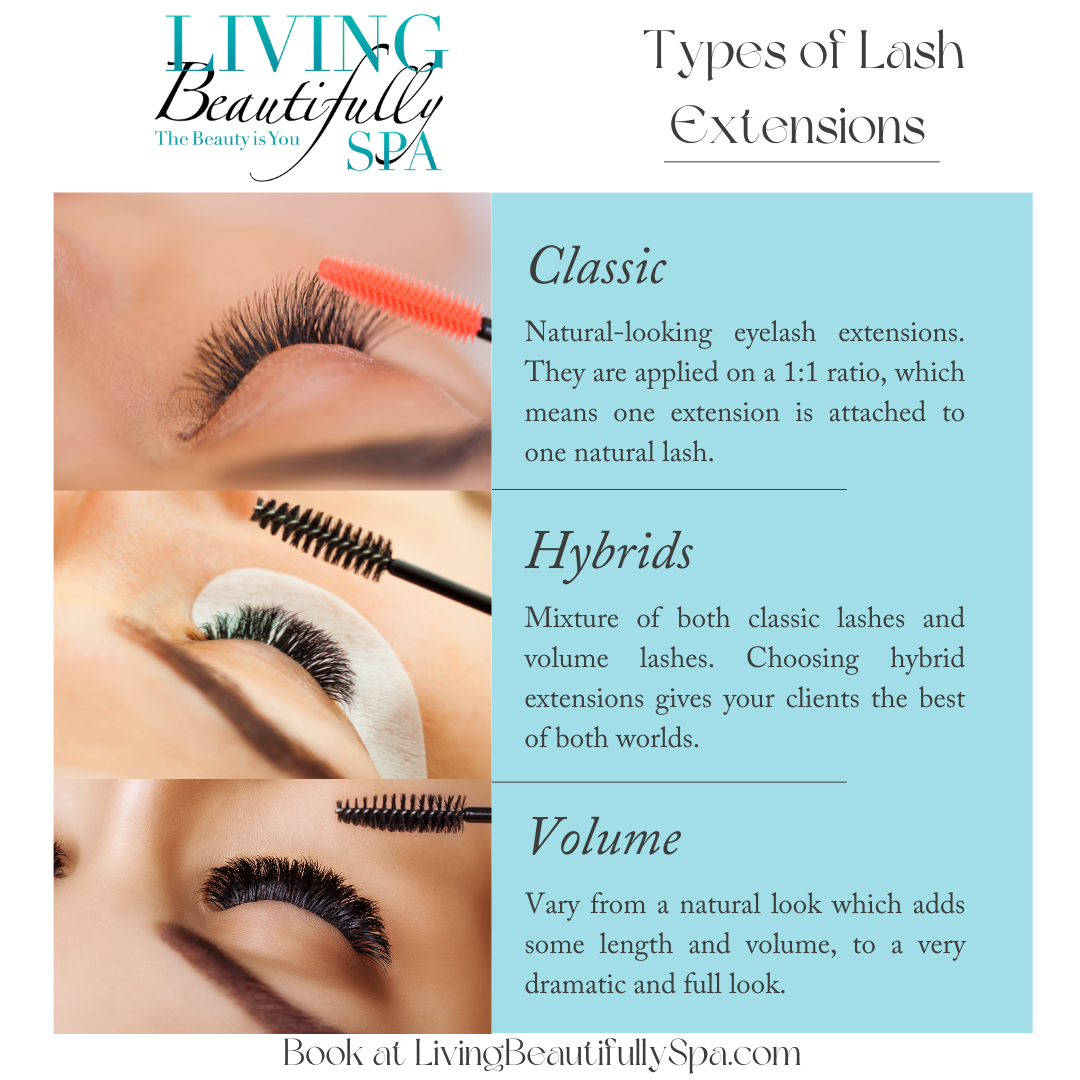 Appropriate for:
Thin lashes

Short lashes

Light colored lashes

Special occasions

Everyday wear
Purpose:
Create full, thick, long, strong, and natural-looking lashes
Procedure:
A procedure where weightless, lashes are semi-permanently attached to each individual eyelash

60-90 minutes for a full set

45-60 minutes for a fill